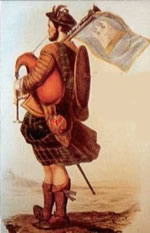 Speciality foods and drink on Royal Deeside
Wines and Liqueurs
Welcome to George Strachan Ltd Royal Deeside
We invite you to take a look around our shops, see one of the finest collections of malts in the North East of Scotland and browse through our selection of over 500 miniatures We have at least 30 different cheeses at the Deli counter and we stock many fine Scottish speciality foods



Jao's
Shetland Islands
The first vodka based cream liqueur in the world with a delicate vanilla flavour and made with pure natural cream from Scotland
Cock of the North
Deeside
Single Malt Whisky Liqueur is Scotland's finest liqueur made with Single Malt and the fruit of blaeberry following a recipe known only to the Marquis of Huntly and his son, The Earl of Aboyne.
High Peak
A delicious blend of Scotch whisky, caramel and spices
Hebridean Whisky Liqueur
This liqueur exhibits a combination of caramel flavours, spices and Scotch whisky. The inspiration for the unique taste was a recipe for a Scottish dish from a book of traditional Hebridean recipes.
Edradour Cream Liqueur
This cream liqueur is a fine blend of the single malt and scottish cream.
Columba Cream
Named after Saint Columba, who founded the Christian monastry on Iona, Columba Cream Liqueur is based on an ancient brose recipe. Natural ingredients of cream, honey and only the finest malt whisky give Columba Cream a taste of distinction.
Heather Cream
The original Scottish Cream liqueur. It's a combination of fresh Scottish products including Balblair Single Malt Whisky,
Stag's Breath
It's distinctive 'musty' nose and overtaste of waxy honeycomb are features of the fermented honey which is its principal ingredient
Arrans Gold
Drumgray
Wallace
Deanston

The Wallace Malt Whisky Liqueur has been created from the fine single malt whisky from Deanston Distillery using the clear, pure waters of the nearby River Teith.

Scottish Highland Liqueur
The perfect marriage of malt whisky and honey balanced with just the right amount of sloes
Lochanora
A Chivas Brothers' liqueur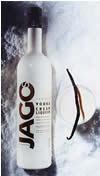 Moniack Winery
Inverness

Wines Liqueurs and preserves from Moniack Castle, are the finest to be found in the Scottish Highlands.
There are 9 country wines and liqueurs together with a delicious range of 22 marmalades, sauces and preserves available to sample and enjoy.

Cairn O'Mohr
Errol

Award winning scottish fruit wines are made from the berries, flowers and leaves that grow near Errol in Perthshire, Scotland by the Gillies family.